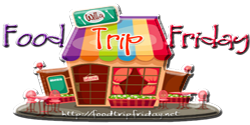 It's been a long time since I last joined FTF. It feels great to be back. Though there's no assurance if I can join on a regular basis like before, I'm just excited and very happy that among the food blogs I came across with in my years as a blogger, Food Trip Friday has remained active. Kudos!
I became familiar with this dish not too long ago. I was surprised with the extraordinary taste this simple salad have. It all started with lunch at Kebab Korner. I just randomly picked something off the menu to match my Special Kebab mix. Though there was an image of this in the menu, still the name Shirazi got me curious.
Shirazi salad is a Persian dish composed of diced cucumber, tomatoes and onions mixed in lemon juice and olive oil.
This week, I made a bowl for our eating pleasures. Of course, I made an improved version of what I had at Kebab Korner. My recipe followed the basic, only, I added a little cilantro and served it with mayonnaise.
Servings: 3-4
Ingredients:
2 medium cucumber (diced)
3 medium red tomatoes (seeds removed and diced)
1 red or white onion (diced)
1/4 tsp chopped or dried cilantro
1 1/2 tablespoon of lemon juice
1/2 tsp olive oil
salt and pepper to taste
Procedure:
Just mix everything together then refrigerate.
Serve with mayonnaise or just plain Shirazi.
It's a refreshing take on salads. Most of the time we go for lettuce, mixed greens and fruits combined. Shirazi is made of 3 main ingredients that can be found anywhere. Simple vegetables but if mixed together, it comes out with "that distinct" taste I can't explain. It's delicious. It matched not only my kebab perfectly but also the Lumpiang Shanghai I cooked. It can be paired with any grilled, steamed, fried dish.