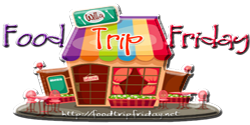 To start, I would like to apologize if I wasn't able to return comments from last week's FTF. It's been a busy week since my son started his regular classes 2 weeks ago. There's been a lot of changes in terms of schedule and of course, personally, I'm on my first trimester and it's been pretty hectic for me too. I really appreciate the visits, and hoepefully I can visit you back as soon as possible.
For my FTF entry this week, I prepared a favorite dish of mine. MENUDO. The real menudo that I truly adore is the Menudo of my grandmother. There's something about her Menudo that no other menudo dish can top it (well, that's for me, because I am her #1 fan in the kitchen).
Menudo is originally a Mexican dish. Through the years, we Filipinos were able to concoct something to make it our own. If you're going to do some research, Filipino Menudo is far different from the rest. We love serving it with hot rice and is consider as a main dish in parties and gatherings. For the recipe, please click on this link:
Menudo Recipe
.