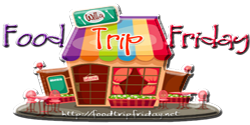 We just recently bought packs of Turkey Bacon and blocks of Mozzarella Cheese. Here's another easy recipe which I also consider as a good snack.
Ingredients:
Turkey Bacon (cut into half)
Mozzarella Cheese (cut into sticks)
Grated Parmesan Cheese
Fresh Basil (optional)
All Purpose Flour
3 Eggs (beaten)
Bread Crumbs
Toothpicks
Cooking Oil for frying
note:
it's half bacon for every mozzarella stick
How To:
Wrap each mozzarella stick with fresh basil then wrap it with sliced bacon.
Pin it together with a toothpick.
Dip each chicken breast as follows: beaten eggs, flour, beaten eggs, breadcrumbs, then grated Parmesan cheese.
Pan fry until golden brown.