We arrived at our destination around 1pm in the afternoon, just in time to enjoy lunch in Baguio City. Gustaeu's was one of my favorite restaurants during our vacation. It is located at the ground floor of our hotel,
EGI Albergo Hotel
. After checking- in, we went immediately to the newly opened Gustaeus' Restaurant. At 1:30pm I was having an all-day- breakfast meal, Tocino. Most dishes we ordered came in a whopping size, a plate can be consumed by 2 people. When I saw my Tocino Meal, I knew that Gustaeus' Restaurant is going to be home for breakfast.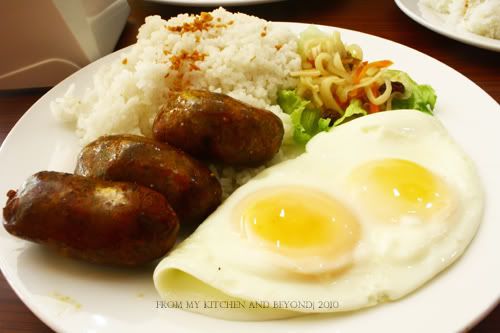 Longganisa Meal
It is not your ordinary longganisa, it's Baguio's Special Longganisa!
Tapa Meal
Tocino Meal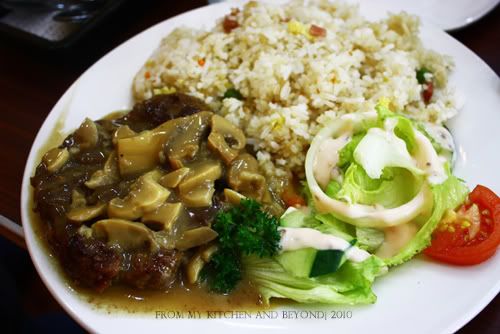 Salisbury Steak
I completed my morning food adventure in Baguio, by having a mug of Hot Chocolate to match the cold morning.
I renewed my love for Baguio City through Gustaeu's Hot Chocolate, it made me want to live in this wonderful place.

Baguio Hot Chocolate
Gustaeu's Restaurant
Ground Floor
EGI Albergo Hotel
No. 1 Villamor Drive, Brgy. Lualhati, Baguio City, Baguio, Philippines