As we all know, I didn't celebrate my birthday on the exact date right? I stayed at home the whole day feeling woozy and dazed. And so, we continued our regular task. I went on with some chores, my husband went to work, my son went to school. Night of November 25, my husband gave me a call that he is on his way home and asked me and Frank to dress up because he is taking us somewhere. So I got ready with my regular shorts and shirt but still sleepy. I know he's going to take me to a restaurant, but I have no idea where. I opted not to bring any of my cameras and settled with a Blackberry.

Malcolm's Burger is located along Mother Ignacia St. Brgy. South Triangle, Diliman Quezon City, right beside Abs-Cbn. Malcolm's Burger offers almost everything. From Classic Burgers, Pasta, Pizza, Rice Dishes, Salads, Side Dishes, and various hot and cold drinks to match your meal. Malcolm's Burger Quezon City is open 24 hours.

Their tender and juicy beef patties made Malcolm's famous. So, at 1am of November 26, I was munching on a mouthwatering burger from Malcolm's.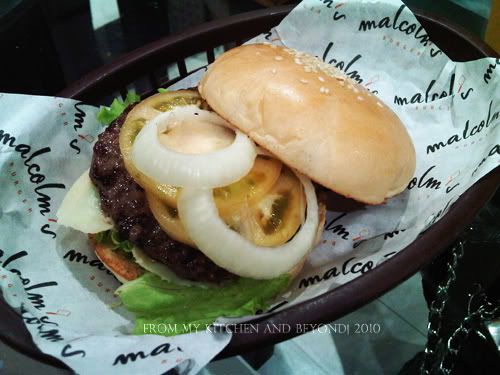 Malcolm's Classic
The Ultimate Bacon Cheeseburger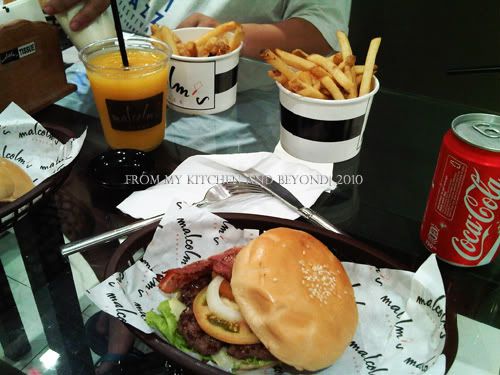 *Prices Range from Php120-Php300
Photos: Blackberry Curve 8900