Halu! I have been busy with family for the past 2 weeks. Just recently, my husband got hospitalized. It's Dengue for those who are still clueless. Since we're already in the hospital, we decided to have the rest of his system checked. The results turned out normal . But still , we were given a guide towards a more healthy lifestyle. And part of the list is preparing food/ meals that are low on fat and salt. As much as possible, the doctor recommends this low-fat, low-salt diet. He has a point, we don't wait for anything that will greatly affect our health then, that's the time we will consider going low on everything. It's better to be sure NOW than to be sorry LATER (when it's already too late).
One of the healthiest main ingredient we can use is fish. Again the recipe I will be sharing is easy as cooking a sunny side up egg.
All you will be needing are: fish fillet, dried or fresh herb of your choice, ground pepper, 2 eggs (beaten), 1/2 Cup flour, 1 Cup Bread Crumbs or any and 2-3 tbsps olive oil or canola oil for frying.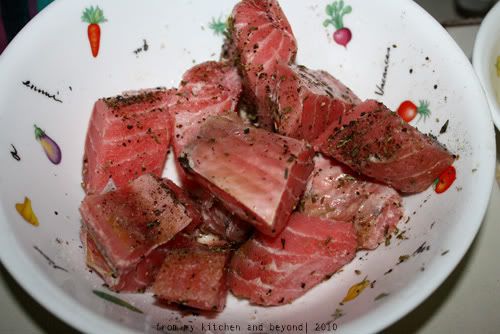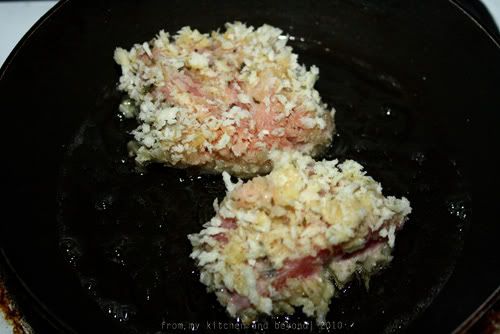 How To:
Season fish with herb and ground pepper
Dip in beaten eggs
Coat with flour
Then dip it again in eggs
Coat with bread crumbs
Heat oil in frying pan
Then fry each around 2-3 minutes for all sides. I prefer it pan fried- to make sure that the recipe will stick on the healthy side by not getting too much oil.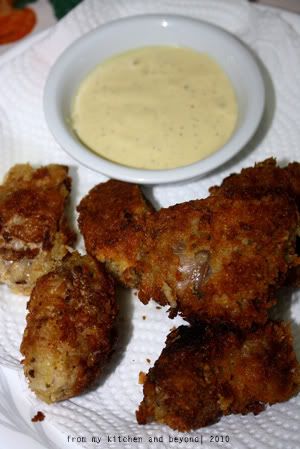 With mine I used chops of Tuna. Then I drizzled it with a little olive oil, thyme and black pepper. Served with Honey-Mustard. It can also be served plain.