Of all the Mango floats I've made this was the first time that I was able to get a slice where everything was still intact. I would often encounter bits and pieces of mango or graham crackers falling off. The nice part about this week's Mango Float making, was the fact that I didn't even use too much cream to hold it, but it turned out exactly how I wanted it.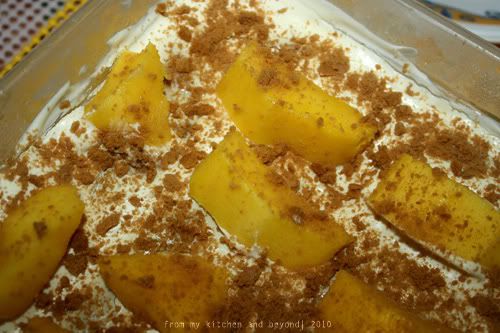 Mango Float is one of the easiest desserts to make. We can all do it we even add a little something-something to make it our own. As for me, I always make mine sugar free. As much as possible, I always try recipes that doesn't require too much sugar or no sugar at all and even no use of sweeteners.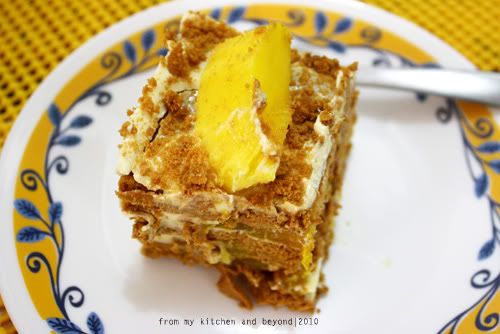 I let the natural flavor of the ripe mangoes combined with the sweet flavor of the graham crackers do the job. But make sure that your mangoes are ripe enough, if not, it's advisable to use sugar. On my next float adventure, I will be adding another ingredient, and of course, lots of cream to make it look more enticing.