Aside from Basil, Tarragon is one of my favorite herbs. For my mom, this is her favorite. I practically grew up with it. My mother taught me the first dish that involved herbs, one of them is: Tarragon Chicken. As we all know herbs like Tarragon are one of the best substitute if we want to eliminate salt completely. Experts, have them delivered fresh everyday, that may require a good
auto transport
. Others, grow their own herb garden. Either way, dried or fresh it doesn't matter.
Tarragon is one of the four fines herbs of French cooking, and particularly suitable for chicken, lasagna, fish and egg dishes
.-source-
Since it's hard to find fresh Tarragon in the market today, I opted to buy the usual dried Tarragon. Here's another easy- healthy recipe for you.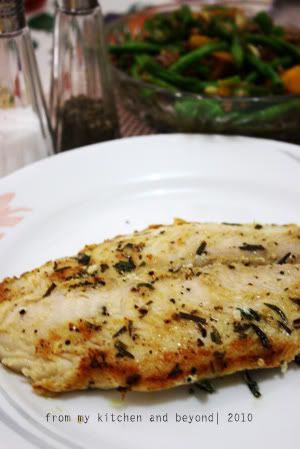 Ingredients:
Dory Fish Fillet
Extra Virgin Olive Oil
1 tbsp dried Tarragon or fresh
1 lemon chopped into quarters
Ground pepper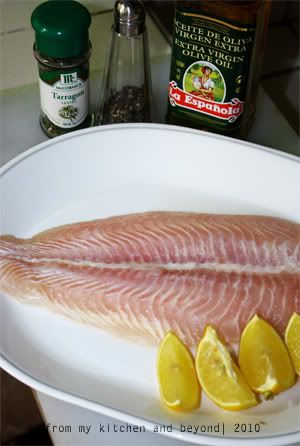 How To:
Drizzle both sides of fish with olive oil
Squeeze lemon on each side
Season with Tarragon and Ground Pepper
Heat 1 tsp of Olive Oil in Frying Pan
Cook each side of the fish for 2-3 mins
Servings: Good for 2-3