If you're in the Philippines and looking for an all-American meal, Johnny Rockets is the restaurant for you. Located at the Eastwood Mall, Eastwood City Libis. Johnny Rockets opened it's first diner on Melrose Avenue in Los Angeles offering an old-fashioned diner feel. It is a must- visit restaurant here in the Philippines because the Johnny Rockets in Eastwood, is also the only Johnny Rockets in Asia.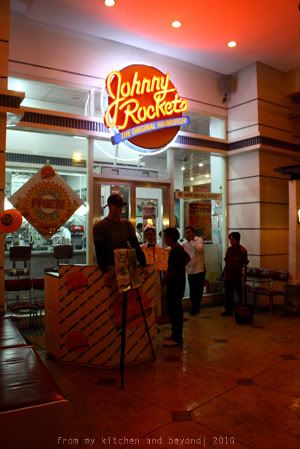 Johnny Rockets reminded me of Pop Tate's, you know, the one from Archie Comics. The thought of bringing Pop Tate's to life through Johnny Rockets brought out my interest. I got very excited.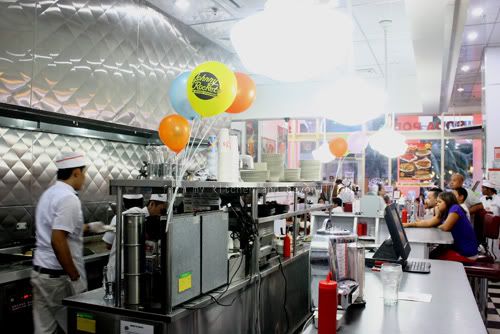 The menu is composed of juicy hamburgers, classic sandwiches, and hand-dipped shakes and malts.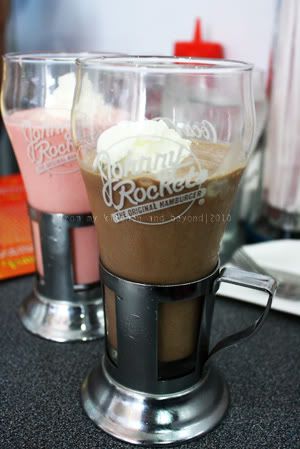 The first one you should try is their famous, original shakes and malts which are made with hand-dipped, premium vanilla ice cream. Malts are blended with real powdered malt.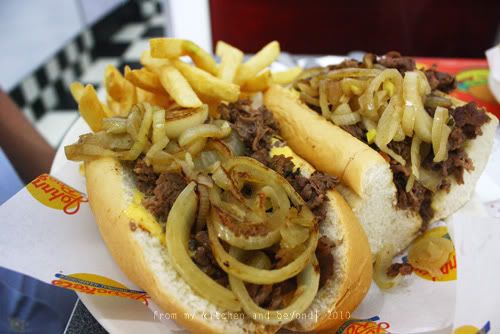 Philly Cheese Steak at php 395 served with french fries or garden salad
Thinly sliced sirloin steak, grilled to perfection and topped with grilled onions & choice of cheese. Served on an authentic hoagie roll.
-source-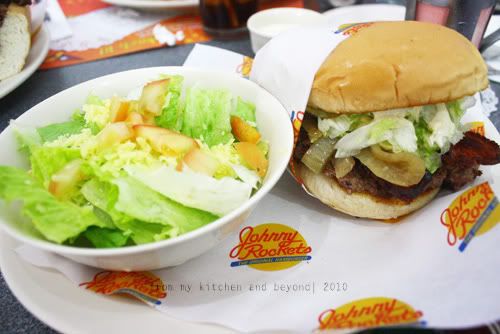 St. Louis at php395 also served with french fries or garden salad
Applewood smoked bacon, Swiss cheese, grilled onions, shredded lettuce, pickles and their "St. Louis" sauce. Created by one of their crew members, in St. Louis.
-source-
I'm not a hamburger person, but St. Louis brought me out of my box. I love it!
Rockets Kids Meal (Mix Meal of mini hamburger, mini hot dog served with ketchup and/or mustard.)Also served with American fries & choice of soda pop or milk.
Last Sunday, we celebrated my son's birthday at Johnny Rockets. We thank the nice people of Johnny Rockets for being so accommodating. They granted our reservation immediately. They sang a birthday song for Franky, gave him a balloon and some freebies.
Johnny Rockets is one of the reasons that made my son's 6th birthday memorable. As a family, we will never forget this experience. Thank you Johnny Rockets! It was fun!