I'm so glad that my brother lives near Becky's, anytime we want to get a taste of their goodies, we're just a call away. One of the delights I like from Becky's are their cakes. If you're seeking for the taste of a traditional cake, Becky's has it. As you enter their bakeshop, it will remind you of your grandmother's kitchen with the sweet smelling aroma of cakes and pastries in the oven. And
howard miller grandfather clocks
would fit the whole setting.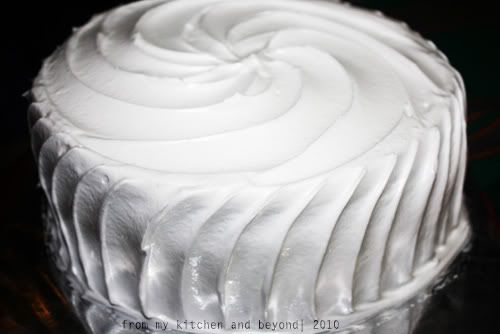 For my Dad's birthday, we requested for a Swiss Chocolate Cake
It was very delicious. I like the plain old white frosting. Made me wonder so much on what's on the inside. In every slice a toffee-caramel like candy comes with it. Reminds me of a local candy called tira-tira. Only, the one that goes with the cake is chewable. Another favorite of mine is Becky's Chocolate Fudge Cake and the Black Forest Cake.
Pablo Ocampo Sr. Ave.
1061 P. Ocampo cor. Bautista St., Singalong
Manila, Metro Manila