All these years, I didn't have any idea that the Aristocrat Restaurant along Roxas Boulevard is the original, the first ever Aristocrat Restaurant established. July 22, 2010 with my mom and auntie, we took my grandmother to her hometown in Malate Manila to celebrate her 80th birthday. This year marked another year for her to be thankful for the life and love she found after World War II. On our way to Malate, she took us back in time, telling us her stories, both her pre- war and post war experiences. Pre-war? well I thought of
country cottages
, fresh air, green surroundings and a quiet life. One her favorite stops when she was a kid was a stall, of now, The Aristocrat Restaurant.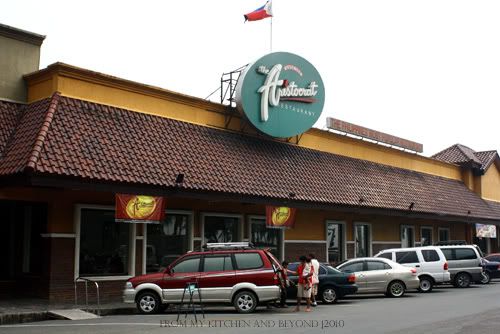 And as requested, we took her to the place she reminded her of her childhood the most. She told us that she will never forget Aristocrat.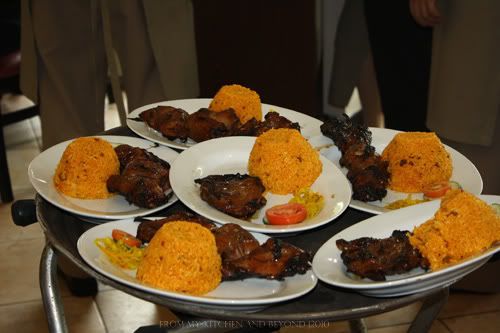 An Aristocrat visit will never be complete without tasting their famous Chicken Barbecue and their signature Java Rice. For me and Frank, we ordered our usual boneless chicken, and for the rest, the classic chicken barbecue. My grandmother was overwhelmed with the size of the chicken parts they served. Okay, I have a little ranting to do: How come in Aristocrat Cubao the chicken they're serving are far smaller. Hmmm...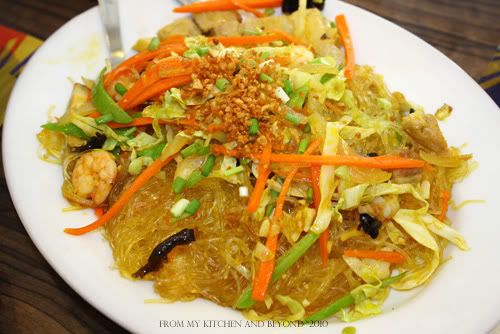 We also had our favorite Sotanghon, which is vermicelli with stir-fried meat, shrimp and vegetables. It was so good and it came with lots of vegetables, which we loved the most.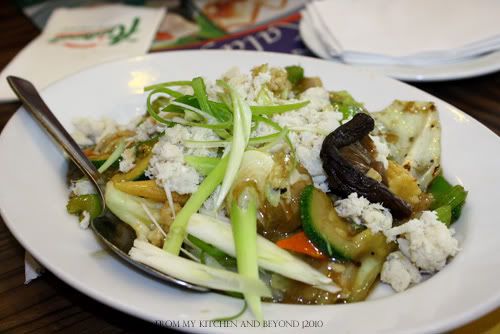 Another dish to make the celebration extra special, was their Chopsuey . Stir fried vegetables topped with: crab meat, shrimp, pork and chicken and the freshest veggies. This was the ultimate. It was my first time to try their Chopsuey, how good? I can't explain it. Put it this way, I ordered another round of Java Rice.
I can't describe how happy my grandmother was.
Spending her special day reminiscing the good, sad and bad times of her past, made her 80th birthday unique. She couldn't believe that she reached this far. She is happy and thankful that she survived the fight of her lifetime. I am happy that she didn't take World War II just to become a weak person. I can say that it was pretty tragic at that time, because she lost 2 of her brothers during the war, she got hit by shrapnels, that left marks on her neck to her right leg. On this day, she offered prayers for her mom (my great grandmother who died at the age of 92) for being a good example on how to become a strong woman and for the souls of the loved ones she lost. After everything, it was the peaceful time and her fond childhood memories that kept her inspired through the years. Without this lady, I wouldn't be here sharing this extraordinary story.