Kababayan is a Filipino pastry bought from any local bakery in the Philippines. I grew up with this muffin. It is actually an all- time favorite of mine. I love it snack time late in the afternoon or early in the morning.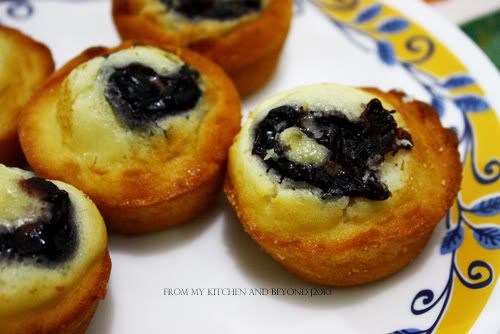 According to
foodmood.over-blog.net
, Kababayan means "Fellow Countryman".
This is a rich and creamy muffin which is usually shaped like Mexican Sombreros.
The Kababayan I found last Sunday over at SM Tiendesitas has blueberries. Same old tasting Kababayan, only it has blueberry to make it yummier. Sold for Php10.50 each.