I can't believe that I missed 2 FTFs already. When I thought that I can be a consistent participant, a busy life ahead came and crashed my momentum. Anyway, it's good to be able to post again. It's merienda time! or snack time. When I go shopping this is the only food I crave for. Red Ribbon's Regular Palabok. It's my favorite Palabok.
I make it a point to shop near a Red ribbon Restaurant. Even with my mom, it's always our first choice.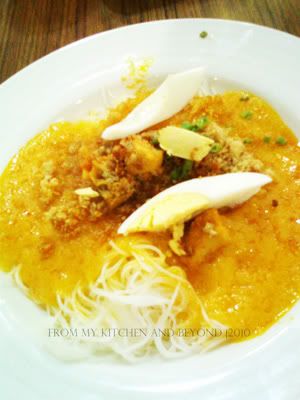 My Palabok meal came with a drink a slice of cake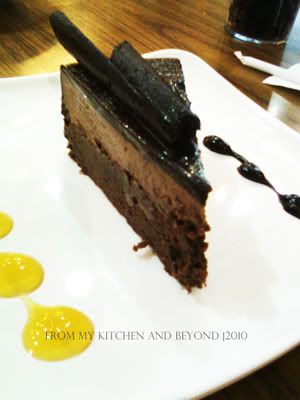 Good thing that their cake for the day was Red Ribbon's Chocolate Heaven. It's my sons' favorite. He can eat the chocolate toppings in no time. It's good, it's real chocolate, it's Hershey's chocolate.
Photos: SE P990i
Food Trip Friday