Make that with pickled jalapeño on the side. It's been a long time since our last visit in Charlie's Grind and Grill near Ortigas. Charlie's Chilly Cheesesteak is the best sandwich I have ever tasted. I'm up for it this weekend, I'm willing to drive just to be able to munch on it again. I never thought that such cheese steak exist here in Manila. This cheese steak is made out of the freshest and finest ingredients.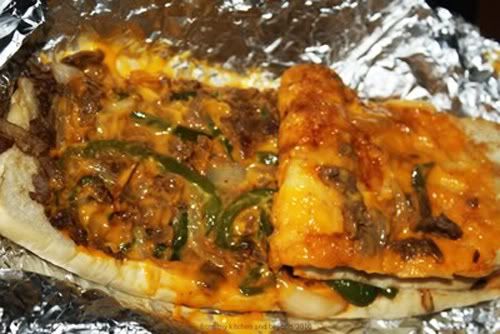 Makes me wonder and wander off to a
bed and breakfast Brighton
. A fresh tasting sandwich served on a cool morning matching your brewed coffee or your favorite juice and hot tea. Not to forget, settling near the beach where you can also hear the waves of the ocean adds to the most relaxing day anybody can dream of.
By the way, this sandwich in the picture is as big as the size of a medium serving platter. Whether you're on a weekend break, or on holiday, you should be having some cheese steak sandwich.