My husband went on leave last week. That made his Friday free. When the family is complete on a weekend, especially starting it on a Friday, I'm pretty inspired to prepare something extra special than our daily grub.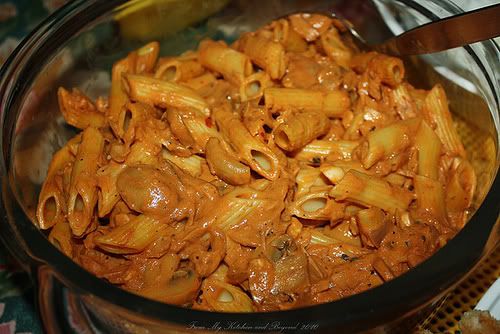 Creamy Spicy Pasta I used Del Monte's Gourmet Sauce
Del Monte's line of Gourmet sauces is a must in every kitchen pantry. Every spice and flavorful ingredient is to be tasted. I added tuna in hot and spicy, mushrooms and dried basil.
It was a perfect way to start our weekend. We talked on a lot of things. We even had a good conversation about our 'ol civic then we talked on buying a motor bike.
Dirt Bike Race
is one cool hobby to get into. I remembered Mommy Seiko's daughter of
Seikos Diary
, she's one hell of a biker.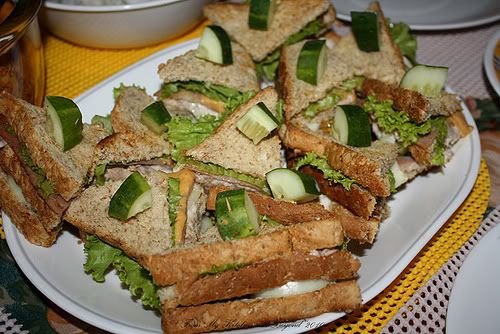 And lastly, I also prepared more of my clubhouse sandwich. My boys kept on asking for it. This is a really good snack for the family. Just gather the freshest ingredients you can use, pile them up together. This time, I used quarter slices of cucumber to top each sandwich. It's refreshing and healthy.
What's Your Food Trip this Friday?