It's been 2 days since Franky and I wanted to stuff ourselves with sweet delights. Monday night we were given a chance. I was invited by my parents to have dinner in one of the restaurants in Metrowalk Ortigas. During dinner I explained things to my parents with regards to blogging. It was nice for them to show concern on the things I love to do. I mean, I don't live with them anymore, and here they are showing me support. Had to explain everything including how
seo
works. We also attended a gathering as G1BO Teodoro's volunteers. Well, it was just a get together.
Then the real event happened---dessert with my little boy!
I took my son to have dessert in Iceberg's, our favorite ice cream parlor. It was a great night out for the both of us. It's like a date. Moments like this one should be cherished, the little boy will become a big boy soon, so I'm really taking advantage of the time. Can you imagine ice cream at 9pm in the evening! Anything to make my little boy happy, he doesn't ask much anyway.
So what did we get for dessert?
Franky ordered his usual Oreo Cookies Sundae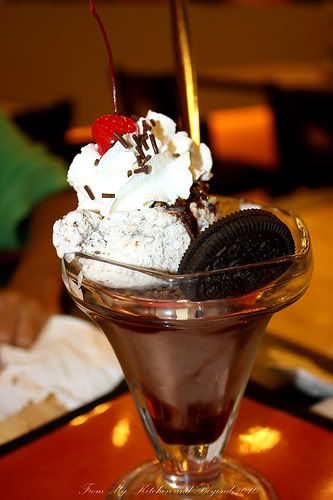 For me, I got very curious had to taste their Strawberry Float. It was very good, it's like a Strawberry Fizz drink with ice cream.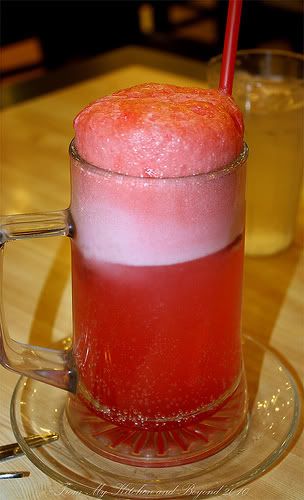 If we're going to talk about real Float, this is it, the ultimate. Take a look at it. Yummy!
On our way home... SUGAR RUSH! Franky was laughing and laughing while making funny faces. When we finally arrived, he went straight to bed and didn't even bother to brush his teeth, KNOCKOUT!