In celebration of the Fifa World Cup that comes every 4 years. South Africa will host this year's event.
It is available in 6 different colors with 6 corresponding football moves. Just add php25 for every McDonald's Value Meal with any Coca-Cola products. Promo
does not apply on php50 McSaver Meals.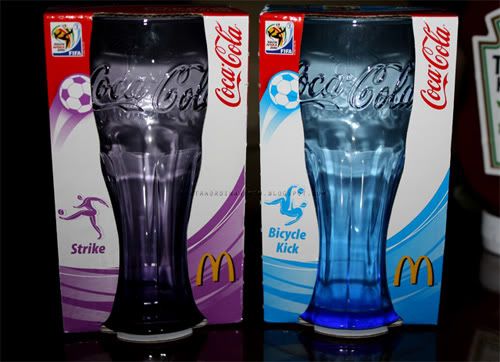 I wasn't able to avail at least 1 last time McDonald's came out with Coca-Cola's Contour Glass
.
This time
,
I made sure not to let the day end without getting at least 2.
Purple
and
Blue
. Yehey! The rest, over the weekend.
Please take note that here in the Philippines it is offered for a very limited time only.