Champorado and Bacon
Champorado or sweet chocolate rice porridge. It's sticky rice mixed with cocoa powder.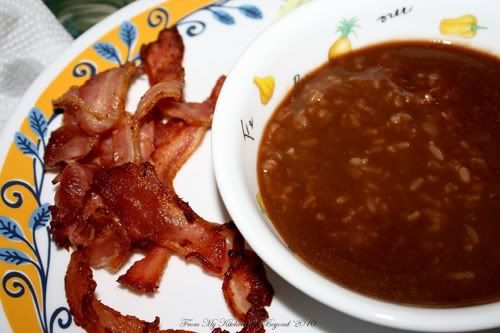 Often served hot also cold with milk and sugar, eaten during breakfast and sometimes as an afternoon snack for the kids. Best served with dried fish called Tuyo.
Since I'm allergic to dried fish, I prefer it with bacon or toasted Spam slices instead. Yum!
Food Trip Friday