The celebration started with 2 kinds of salad, 2 kinds of pasta and 2 rounds of pizza . This one feast I missed with my camera. This was also when we're having a good time with our mom.
At the end of the day, we all went back home to share the cake my Dad bought for my mom. Then, as my Mother's Day treat for everyone, my husband and I bought Starbucks to match our cake.
May 10, 2010 I went to Cubao for an errand. My husband drove for me and to my surprise, it was also his plan to treat me to any restaurant of my choice.
Beef Broccoli from Hap Chan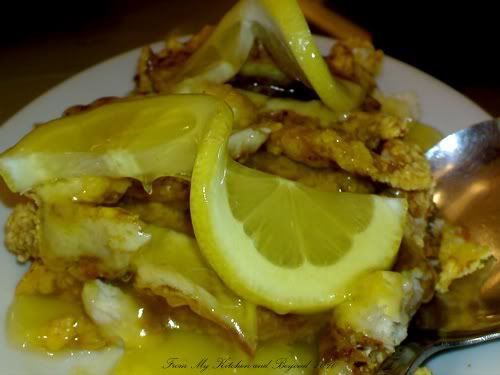 Lemon Chicken from Hap Chan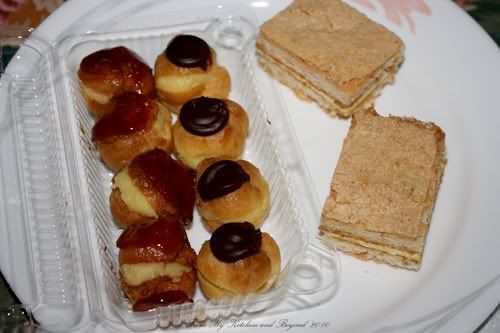 Treats from Dulcinea
So what's the best things to do: Order my favorite viands, eat with my family and munch on my favorite desserts after.