For the record, this is going to be the first when I will share a picture of me and family after our grocery shopping. Plus, the restaurant we would often go to.
I take about an hour and a half to do my groceries. It's fun and it will surely make you hungry. Sowhat's the next best thing to do :
go to the nearest restaurant that serves the finest and the heaviest meal :D
Note:
The owner(s) of this blog is not compensated to provide opinion on products, services, websites and various other topics. The views and opinions expressed on this blog are purely the blog owners.
Joey Pepperoni Pizzeria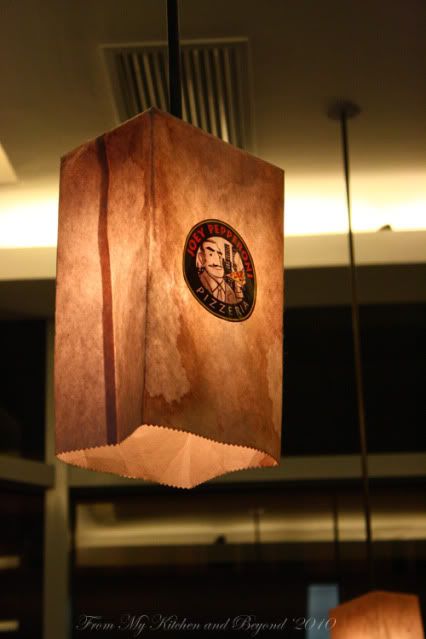 It's Pasta All You Can @ php160
You can choose between half and full orders
3 kinds of pasta to be served
This could be the most extraordinary a restaurant can offer.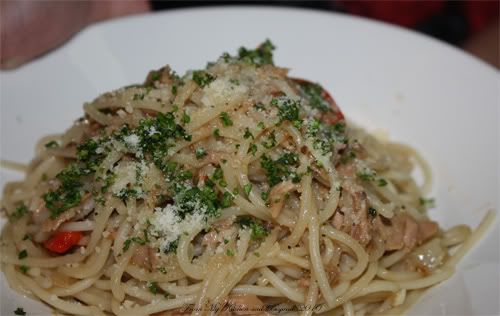 Pasta del Tonno
(Tuna)
Tuna mixed in olive oil and bell pepper
and
Aglio
Olio
(Spicy pasta but not in the picture)
Aglio Olio is my favorite. I was told that it is a spicy pasta. It's mixed in olive oil, garlic and chili. It's spicy but I can't pass on all 3 dishes. It was an experience eating 3 kinds of pasta dishes all in one seating.
I suggest you take half an order so you can try all 3 pasta dishes.
Lastly, you shouldn't miss on another great offer by Joey Pepperoni and Pizzeria
2 8- inch Pizzas for the price of 1 @ php 199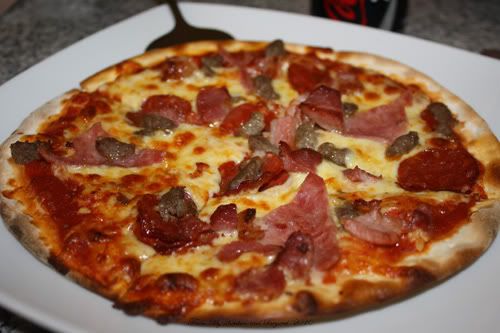 Meat Lovers
Bacon Mushroom Special
The pizza was really good. But aside from that, here's a short story. My son doesn't really like thin crust pizza. But it's different when he tried Joey's. It's the only thin crust he ate. He loved everything. He almost finished the whole 8-inch all by himself.
For more:
Joey Pepperoni Pizzeria