Ginataan/ Guinataan is any food or dish cooked with coconut milk. My featured dish is a famous Filipino dessert.
Ginataang Mais is composed of fresh sweet corn kernels, sugar, coconut milk.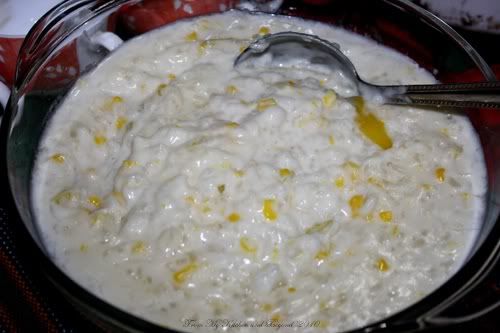 2 sweet corns (scrape kernels off the corn cob)
2 cups malagkit rice (Glutinous rice)
3-4 Cups of Water
1/2 Cup to 1 cup sugar
4 coconuts (grated and coconut milk extracted)
How To:
Boil malagkit rice (Glutinous rice)and corn kernels in water until thick. Set aside.
In the very same pan, boil coconut milk then add the thickened rice and corn.
Mix well. Low fire.
Add sugar
Mix until well blended.