All time favorite seafood which is very abundant here in our country and easy to cook.
My Mussel stories:
1. When I was pregnant with Franky mussels was one of the food that I didn't like to eat or even smell. Odd, because Mussels is actually my favorite since I was a kid.

2. I enjoy Sunday lunch with the whole family : sauteed mussels and seaweed salad. It's a regular on our Sunday market list.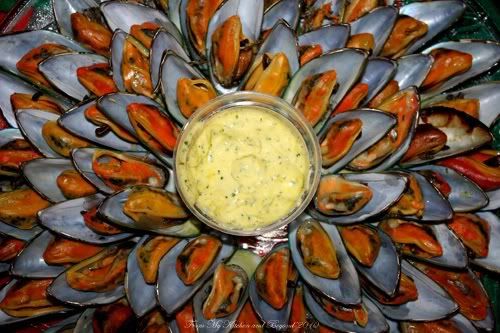 3. I also like baking mussels with butter and garlic, topped with cheese. I remember I would often bring baked mussels for my husband's parents (now my in-laws) every time I visit them. My father- in-law loves it.

Anyway, one Friday when I visited my parents, I went to our hometown wet market to buy fresh mussels and decided to grill it then served with garlic- butter.