Hey moms here is the recipe for my easy mushroom gravy.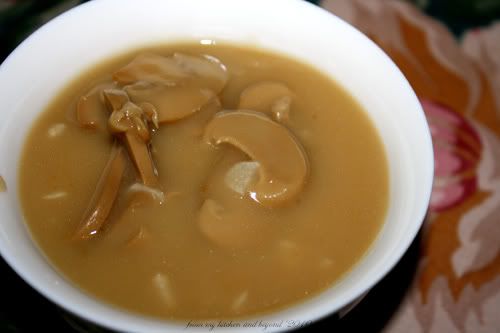 1 1/2 tbsp butter
sliced button mushrooms (the more, the merrier)
3 cloves garlic minced
3- 4 tbsps Knorr Original Seasoning
dash of salt and ground pepper
1 cup water
3 tsps all purpose- flour
Note:
if you don't have Knorr Seasoning, you can use soy sauce.
mix 1 c water with all purpose flour
Melt butter and saute minced garlic for about a minute
Add sliced mushrooms
Add Knorr Seasoning
Stir for a few seconds
Add thickening agent ( water and flour mixture). Mix on low fire.
Add salt and pepper to taste.
Note:
Double the recipe for big portions
Add more Knorr Seasoning