Just looking at this adorable new cake from Red Ribbon will make you wish to have it everyday, whole year round. Hoping that it will never go out of season.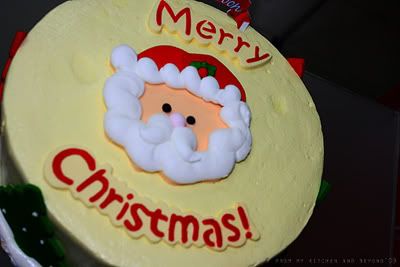 Inspired by the beloved icons of Christmas, Santa Claus, with his cherry-red hat, twinkling eyes and fluffy white beard, who brings joy and cheer to children and adults alike and Christmas trees that call to mind the one standing proudly in your home, Red Ribbon's
Santa's
Wish
Cake
lets your loved ones revel in the joy of the Christmas spirit unlike any other. A truly special holiday cake, the
Santa's Wish Cake
is sure to bring much delight to any Christmas celebration.
Red Ribbon's
Santa's
Wish
Cake
is made with moist and dense rhum,butter cake with a layer of creamy caramel filling and covered in soft and smooth icing. The deliciously festive flavors combine for a true Christmas symphony of taste, certain to elicit appreciation from your loved ones this season.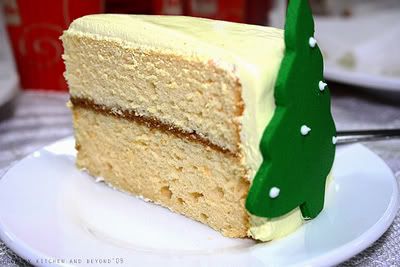 I can say that I will be considering this as a new favorite.
My Story:
I am such a chocolate person, it is very seldom that a cake that is not chocolate gets my appetite and most especially captures my attention to at least try it. My preference is now changing slowly and it all started with Red Ribbon's White Forest Cake.
Yesterday, I wasn't feeling very well. I have
Tonsillitis
. But I didn't let it ruin the whole experience and to my surprise, the sweet delights shared to us by Red Ribbon tasted just right. That goes to show that Red Ribbon truly believes not just in Quality, but the
"Finest Quality"
. It didn't even affect my current state. I really enjoyed the treat and privilege given by Red Ribbon.
To help you avoid the Christmas rush, Red Ribbon's
Santa's W
ish
Cake
will be available on a pre-order basis at any Red Ribbon store from November 27 – December 15. Order now and add an extra special touch to your gift with a personal dedication on the cake.
Red Ribbon's Santa's Wish cake will be available off-the-shelf in all Red Ribbon stores from December 22 – 24 at only P550.
I really can't wait to have one on my Christmas table this season.