Over the years, Red Ribbon Bakeshop has come to be known as the leader and innovator in cakes. With its best-tasting signature cakes, yet again, Red Ribbon is ready to give more of that unforgettable cake experience.
Introducing, the newest member of Red Ribbon's Premium Selection

Total Indulgence, a Once In A Lifetime Treat, Perfect This Holiday Season...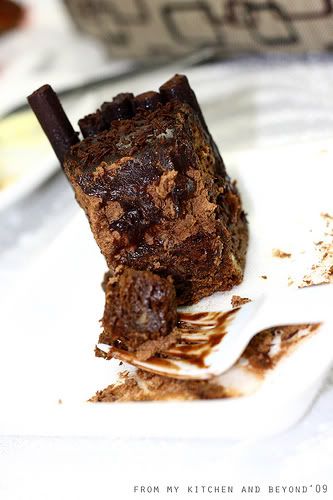 As we officially enter the Holiday Season, all of us are bound to look for that special cake that carries the extraordinary flavor we are looking for. Perfect to celebrate with family and friends or as gift to our loved ones. The new Chocolate Walnut Fudge
with Hershey's Dark Chocolate
Red Ribbon's newest addition to its Premium Selection made it to the top. It is made of a layer of creamy chocolate mousse on a bed of moist fudgy brownie, both loaded with chopped walnuts and finished with dark chocolate ganache, sprinkles and long chocolate curls all made with Hershey's Dark Chocolate to make it even more irresistible.
Chocolate Walnut Fudge will surely be the sweetest, the grandest and the most memorable addition to every celebration this holiday season.
The new Chocolate Walnut Fudge with Hershey's Dark Chocolate is available in all Red Ribbon stores and select booths for P680.00.

Offered only this holiday season

, it's the perfect ending to any celebration.


Best served with a cup of Red Ribbon's Brewed Coffee